About Us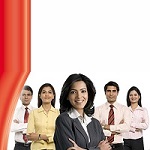 One of the most sought-after Real Estate Agents in Mumbai, EK-OM Real Estate is engaged in serving clients with effective realty solutions over the years. We hold expertise in Buying Property, Selling Property, Renting Property, Leasing Property and Paying Guest Services. Dealing in all kinds of Residential Property, Commercial Property and Industrial Property, our company has contributed utmost value to the real estate industry. We believe that each client is different with different tastes and preferences and hence should be given special attention when it comes to their demands and specifications.

We were established in the year 1995 under the management of Mr. Sachin N. Aswani, with an overview to bring a new dimension to the real estate industry. A true epitome of sincerity and honesty, Mr. Sachin N. Aswani, with his hard work and dedication, has brought the company to this level today. Today, our company relishes a large number of esteemed clients who trust in our endeavors and motivate us to keep up with the flawless services we deliver in every sphere. We are recognized for exceeding expectations and are benchmarked to international standards.

Our aim is to do quality business successfully to meet our clients̢۪ requirements. Our clients̢۪ satisfaction is our motivation and so we continue to bring about new and innovative concepts in our everyday endeavors to give them more than just what they want.